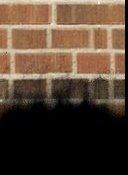 The Racecar
Late one evening, the official band endorsed by Ghetto-Sports (BTC) was practicing in Avi's garage. Suddenly, almost as if by fate, band mates Avi, Davestyle, Stevo and I got an idea. They brought my 1988 Hyundai Excel (hatchback) in to the garage, right up close to Stevo's drums. The task ahead of us was to turn this crappy, old, slow car into an amazingly fast and awesome racecar, without spending a dime.
Materials List:
Old Pizza boxes (cardboard)
Duct Tape
Sharpies (for decorating)
Wal-Mart speakers from Avi's back room
Electrical Tape
Extra audio wire
Mountain Dew (for drinking)
Tools needed:
Muscles


Pictures coming soon...


If you want you can:
Post a comment or idea on the guestbook.
Read what others posted.