Mikedogg's Profile
---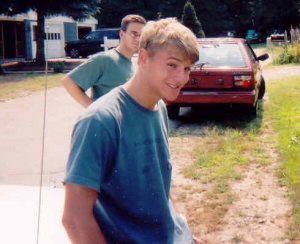 GENDER: Lumberjack

TURN ONS: Injury, challenge, rocking it to the extreme, fighting for no reason, bricks, anarchy, random explosions, people falling on wet floors, anchors, pasta

TURN OFFS: Fear, caution, protective gear, anarchists, janitors, po-po

RELIGION Thor, god of thunder

BIGGEST LIFE INFLUENCE Andrew Antone

FAVORITE TOUGH BANDS: Poison The Well, Converge, The Hope Conspiracy, Avril Lavigne

BUSINESS I'D MOST LIKE TO CRUSH: Bob's Discount Furniture

LIFE MOTTO: Stab. Impale.

WHEN I'M ANGRY: I take a deep breath, then say to myself "What a wonderful world! The air is fresh!" Then I usually trick vegans into eating red meat.