Ghettosledding
---
Here is the first awesome installment of Ghettosledding pictures. Unfortunately Harry was working that day, but he was still with us, if only in spirit.
---
Details:

Participants:
Mikedogg
Davestyle
Rory
bmc (photos)
Chris (sitting)



Weather:
Not raining, but wet
Warm
Night time
Mud level: High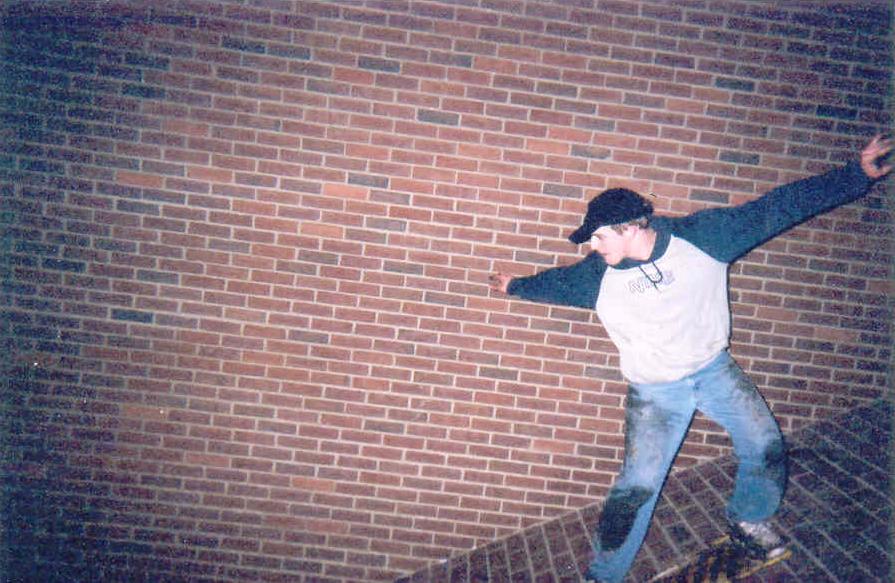 | | |
| --- | --- |
| Davestyle performs a board-to-board transfer jump. | The very fancy "tumble fall" landing maneuver. |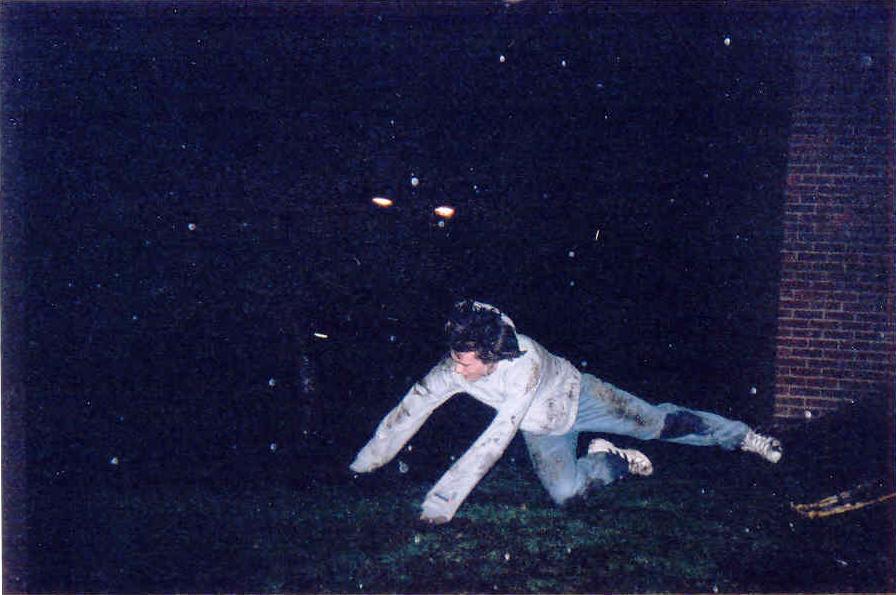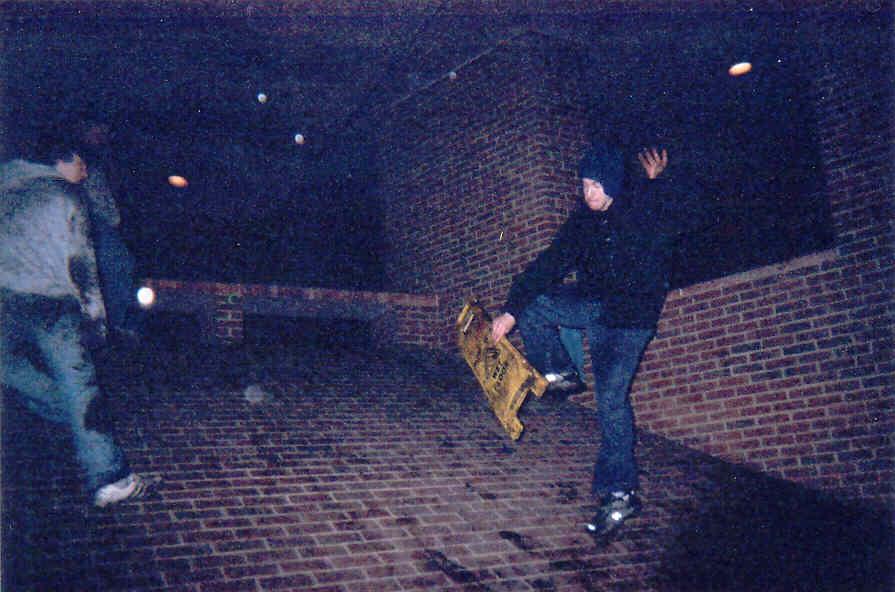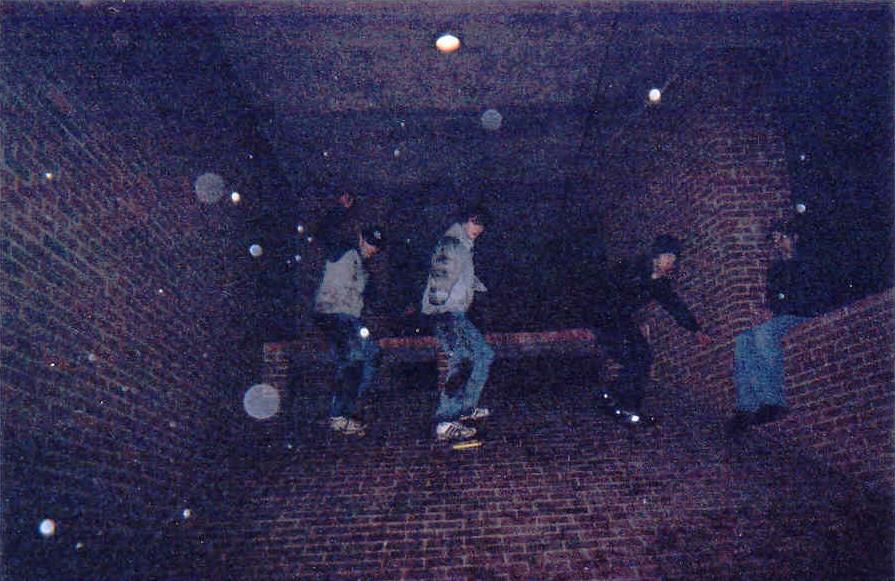 | | |
| --- | --- |
| Davestyle performing various jump tricks | |
| | |
| --- | --- |
| | Rory shows of his signature move |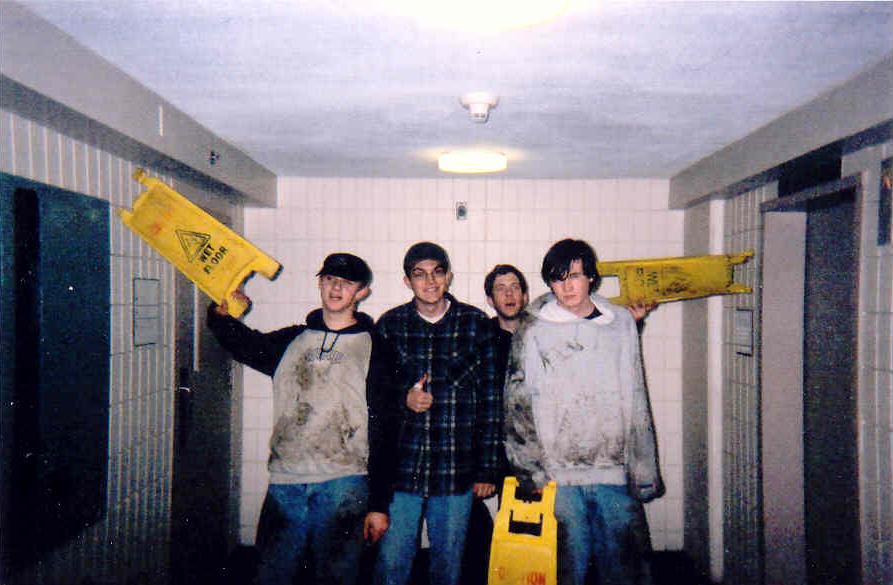 United We Stand
Ghettosledding
---

If there was one activity picked to represent the epitome of modern Ghettosports, this would be it.

Ghettosledding is all about enjoying the same thrills of great winter sports regardless of the weather or how much you can spend on your new board.

Davestyle, Harry, Mikedogg, Rory are the most active participators in the sport.
---
Materials List:
---
Amateur:
Wendy's Trays
Cardboard Boxes
Big pieces of glass
Something flat

Professional:
Caution: Wet Floor signs
Hockey Tape
Sharpies (for decorating)
---
If you want you can:
---
Sign the guestbook.
Read what others posted.